Eva Rendl
Originally from Sweden, I traveled to Santorini and was captivated by the magic and beauty of the island. I followed my love of people and art to become a photographer, and nine years later, I am settled here with a family and doing what I love – photographing people.
Growing up in Sweden and being used to the changes of the seasons, vibrant green summers and snowy white winters, I was totally hypnotized with the rugged beauty of Santorini and Greece when I first arrived. The light and the power of the landscape are the perfect backdrop for photography of any kind. The magnetic force behind the volcanoes surrounding the island, as well as the historical influence, has a striking impact on the mystical atmosphere of Santorini.
As a photographer I prefer to be more of an observer than a director, knowing that my best pictures are those that are taken spontaneously, when the couple are not aware of my presence.
WEBSITE
Featured on Chic & Stylish Weddings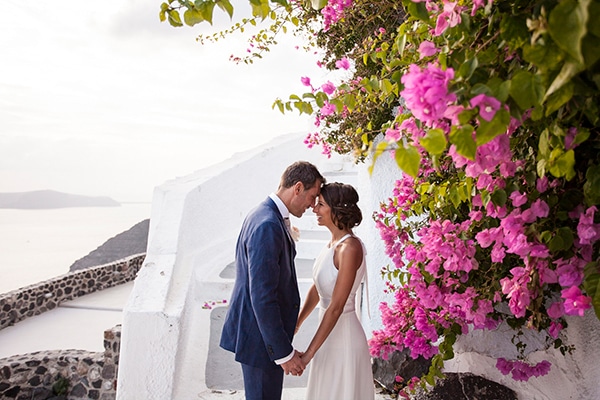 Bursting with the prettiest pastel hues, this wedding is legit goals! Alecia and Paul had always dreamed about a wedding overseas and UK wasn't the ideal location for this. So, they chose to seal their love with a gorgeous, intimate celebration in Santorini, Greece. The ceremony and reception were beautifully decorated with white and pastel...
Dreaming of a fairytale chic wedding with breathtaking sea view and romantic sunset? Well, then today's wedding in Santorini is for you! Gill and Ronnie sealed their love with an elegant wedding in an impressive venue overlooking the deep blue sea. The day was peppered with luxury and shine with white, green and gold as...