Think Happy Events
Wedding & Event Planning
Based in Athens, Greece, THINK HAPPY is a full-service, event planning company, which offers a broad range of experience in designing & producing your corporate events, social events, weddings and grand openings. For us 'THINK HAPPY' are not just two words. Behind our chosen name lies a whole set of ideals and values. Among them, the one we believe in the most, is not trying to make up your mind for you – What we are really good at, is encouraging you to THINK HAPPY and think big. Because no matter what it is you have in mind for your special occasion, shaping it into existence, is exactly what brings our team happiness and why we came into the event-planning business in the first place. And this is exactly what makes our events be in complete alignment with your wants & needs. We have one dream: to create joyous moments & unforgettable memories! And our way of doing it is a fine blend of creativity & simplicity. All you have to do is offer us an insight on your vision and we'll see to it that it becomes a sparkling reality!
WEBSITE
FACEBOOK
INSTAGRAM
Featured on Chic & Stylish Weddings
We just can't seem to stop daydreaming about this gorgeous Galia Lahav wedding dress that bride Ariana chose to wear for her destination wedding in Greece. The stunning ballgown dress featured a multilayered tulle skirt in ice blue and a sheer corset with off the shoulder details. The bride shared with us: ""I've always wanted...
What happens when a talented team of wedding professionals travel across the world, from Greece to America to team up on a unique wedding inspirational project? Remarkably beautiful wedding inspiration is definitely created. Chrysoula from Think Happy Events planned, styled and coordinated this amazing project and we so excited to share today on the blog!...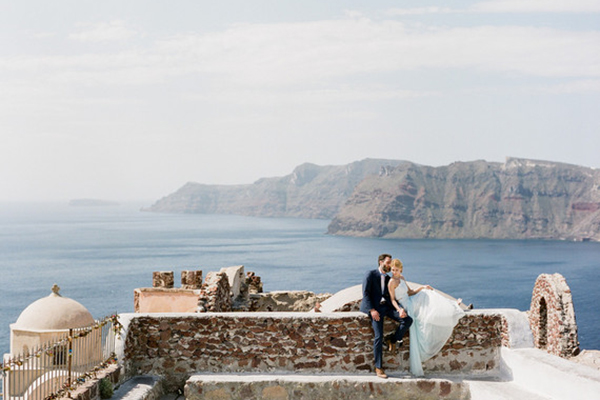 If I had to choose just three words to describe the video that the talented team at Wedcolors Cinematography shared with us, it would be stylish, creative and… powerful. You will be taken away right form the very first minute.